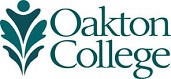 Facilities Master Plan Development: The Planning Process
Phase I: Information Gathering
The first step in the planning process was to gather information and assess current Oakton conditions. Carl Costanza, vice president for business and finance, and a member of the Board of Directors of the Des Plaines Chamber of Commerce, coordinated this phase, gathering input from the College and outside organizations. Phase I included:
Understanding the Strategic Plan and its relationship to Master Plan goals(See Kick Off Document, page 6.)
Conducting a building inventory and space audit
Analyzing sustainability
Analyzing interior spaces
Conducting interviews with academic program and administrative areas (April 2010)
Conducting interviews with students (March-April 2010)
Reviewing demographic and other background data
Developing room use statistics
Before their interviews, employees and students completed worksheets summarizing key information, issues, and concerns about the campus spaces they used. Students also completed an electronic survey about campus facilities.
Key tools used during this information-gathering phase included Oakton's strategic objectives, demographic statistics, and previous facilities-related studies. Data reviewed included:
Strategic Initiatives
Room Utilization Reports
Phase II: Setting Goals and Priorities
Based on the information gathered in Phase I, the Steering Committee established overall Master Plan goals, identified critical issues and program elements, and defined objectives to guide plan development. These included:
Preserve natural areas
Improve traffic flow throughout the campus
Investigate the optimum location for a Student Center
Study science improvements and additional labs
Legat Architects then developed three concept options that responded to the Master Plan goals and planning objectives and provided the Steering Committee with a basis for comparison.
Phase III: Master Plan Development
Based on the priorities developed in Phase II and the concept selected, the architects crafted a Master Plan that integrated the major objectives and provided design concepts, direction, and a timeline for implementation.
Facilities Master Plan Timeline

2011 to 2014
Science and Health Careers Center
2013 to 2014
Enrollment Center at Des Plaines
Student Gathering Center
2011 to 2016
Classroom Remodeling
Infrastructure Projects