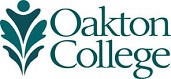 Construction Updates
The Science and Health Career Center

May 2014

The 93,000-square-foot building is substantially complete. However, an 8,000-square-foot section of the slab on grade at the west end of the structure is experiencing cracking, settlement, and underground utility issues. The remaining portions of the building are not affected; however, as a result of these issues, the building is not ready for occupancy.
While this will delay the Center's ribbon cutting by a few months, Oakton is relieved that the problem was identified before moving in. And the good news is that the problem is fixable! 
Over the coming months, the College will be working closely with its partners, Turner Construction and Legat Architects, to design and construct a permanent, long-term solution for the new building and bring the project to full completion. In fact, visitors may notice activity around the Center: contractors began demolishing the slab late in April.
One frequent question is whether correcting these issues will result in extra construction costs. The short answer is yes – but Oakton and its partners are still finalizing the solution and the remediation details. As a result, costs are still unknown. However, as is the case with all major construction projects, there is a contingency budget for the project.
The College plans to open the building for the spring semester in January 2015.
Facilities Master Plan Timeline

2011 to 2014
Science and Health Careers Center
2013 to 2014
Enrollment Center at Des Plaines
Student Gathering Center
2011 to 2016
Classroom Remodeling
Infrastructure Projects