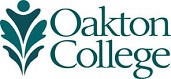 Student Street Renovation
The renovation of the Des Plaines campus Student Street will result in a dramatic makeover of the college's main corridor. There will be new brighter, energy efficient lighting; new terrazzo floors; and new seating areas for collaboration and socialization. The center of campus will be more inviting, comfortable, and attractive so that students will stay on campus longer, make more connections, and have greater success.
May 17 through June 4, Student Street will be closed.
No foot traffic from the TRIO/Career Services offices to the cafeteria.
See orange area of online map for closures.

After June 4, Student Street closures will be less extensive, limited to one side of the hall or the other to allow walking traffic.
From June 5 through July 1, Entrance 20 will be closed.
Access to the Enrollment Center will be through Entrance 22.
See orange area of online map for closures.
All offices will remain open. However, access will be through exterior doors only. When construction begins, signs and additional information will be posted to guide students and visitors through campus.
NOTE: There is no elevator on the East end by Enrollment Center. Anyone coming from the Lee Center or parking lot D who needs an elevator to get to the second floor should use entrance 19.
We apologize ahead of time for any inconvenience this may cause and look forward to enjoying this exciting new improvement.
Facilities Master Plan Timeline
Fall 2017
West End Remodeling Construction Begins
Summer 2017
Entrance Signage Installation
May 2017
Student Street Construction Begins
Fall 2016 - Spring 2017
Master Plan Update Development
Entrance Signage Design Development
2016
Student Gathering Center
2011 to 2016
Classroom Remodeling
Infrastructure Projects
2013 to 2014
Enrollment Center at Des Plaines
2011 to 2014
Science and Health Careers Center