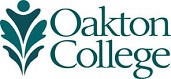 Placement Test Preparation FAQs
Do I need to take placement tests? Math and English placement tests determine your appropriate course placements. You cannot fail these tests! Math and English test results are valid for two years. There is no charge to take a placement test.
Do I need to make an appointment for the placement test? No, placement tests are administered in the Testing Center during regular business hours without appointments. If you come during the day of the group tests, you will be directed to that group test. You can see the scehdule for our testing on our placement test schedule page 
Why do I have to take placement tests? Your test results will help you and your advisor choose courses that will give you the best chance for success. All math and English course placements made through testing are mandatory. Be aware that your placement may be in a course that will not award college credit.
First, you must apply to the College. Plan to take the tests at least one week before registration opens.
Can I be exempt or use previous college credits for the math and English placement tests? If you have prior credit in college level math and/or English you may be able to use them for math or English placement.
Bring proof of your college credit to the Enrollment Center at either campus, Room 1860 (Des Plaines) or Room A105 (Skokie), or an unofficial copy can be sent to orientation@oakton.edu to be reviewed for placement in math and English
Note: This will not transfer in your math or English credit! If you would like to transfer in credit please submit your official college transcript and a copy of our Evaluation of Credits form to the Enrollment Center.
Can I use my ACT scores for placement? Official or unofficial ACT scores must be submitted to the Enrollment Center at either campus.
Writing: A score of 20 or higher will place you into English 101 (College Composition), and will exempt you from the Oakton writing placement test.
Reading: A score of 20 or higher will exempt you from the Oakton reading placement test unless the ACCUPLACER reading test is required for a limited enrollment program.
Math: Placement for recent graduates (two years or less) from the Glenbrook, Niles, Evanston Township, Northridge Prep, or Maine High Schools requires high school transcripts and ACT scores. 
When will I need to take the tests?
All traditional age students (20 and younger) are required to complete placement prior to attending New Student Orienation and before registering for classes, www.oakton.edu/orientation.
Full-time students who have not taken placement tests in their first semester will be restricted from registering at the start of their second semester.
Group testing begins mid-semester in November, June, and April to coincide with registration. Schedules are available online and in the Testing Center and the Enrollment Center at both campuses.
What can I expect? The English placement test has two parts: writing and reading. The writing is a 75-minute essay and the reading is untimed.  The math placement test is untimed, but most students finish in 30 minutes to one hour. If you plan to take the reading, writing, and math tests on the same day, allow about three hours to complete them.
Test results are valid for three years, and may limit course selection. Students placed on academic probation who have not taken the English placement tests are required to do so before registering. There is no charge for taking placement tests.
If you want to prepare for the tests (and we highly encourage it!) the Learning Center has made preparation packets to view, download, and print!
What should I bring when I come to take my tests? You must bring photo identification such as a current official photo ID issued by a school, employer, or city/state/government agency (such as a driver's license or passport) on which your name and current photo appear. You may bring your own pen, pencil, and translation dictionary for the writing test and a calculator for the math test. Be sure you know your Oakton ID number.
What should I not bring when I come to take my tests? The Testing Center provides all the test materials you will need, including a calculator that can be used on the math test. Pagers, mobile phones, electronic or printed dictionaries, food, drinks, and children are not permitted in the testing room. Children may not be left unattended on campus.
When will I get my test results? You will receive your math and reading results immediately after the test. Writing test results will be available within three to five business days after the test. You may access your results through MyOakton, Student Services, Registration Status/Placement tests. You can also pick up your results in the Advising Services, Room 1860 (Des Plaines) or A105 (Skokie).