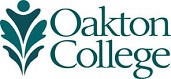 Oakton's Carr joins National Council of Instructional Administrators board
(Nov. 22, 2016) Oakton Community College Assistant Vice President of Academic Affairs Michael Carr of Northbrook has been selected to serve on the board of the National Council of Instructional Administrators (NCIA) as an at-large representative.
"NCIA is fortunate to have Michael on this council and the leadership and experience that he provides to help address the current and future issues of community colleges," says Executive Director Katherine Wesley, Ph.D.
Headquartered at the University of Nebraska-Lincoln, NCIA is an affiliate council of the American Association of Community Colleges and is committed to promoting professional development and enhancing the performance of instructional administrators. The association serves as the national voice for the involvement of community college instructional administrators in policy planning and decision making.
NCIA President Dennis Headrick, Ph.D., adds, "Michael is a great asset to the board, as I'm sure he is an asset to [Oakton]."
In his role as assistant vice president, Carr oversees student transitions in addition to grants and alternative funding. He actively works with Oakton faculty, deans and superintendents of the local school districts to align curricula and develop programs to facilitate the transition from high school to college. He develops articulation agreements and guaranteed admission programs with four-year transfer institutions and has negotiated guaranteed admission programs for Oakton's top three transfer destinations—DePaul, University of Illinois at Chicago and Northeastern Illinois University.
"Dr. Carr's appointment reflects his experience, good judgment and his wide knowledge of community college issues and opportunities," says Vice President for Academic Affairs Thomas Hamel. "Oakton is pleased that one of its leaders has achieved this distinction."
Carr came to Oakton in 1994 as a biology lecturer. In 1995, the college hired Carr as a full-time faculty member, and he rose from the ranks of instructor to assistant professor (1998) to associate professor (2004) to professor in 2009. As professor of biology, Carr served on Oakton's Biological Science Department review committee and taught anatomy and physiology, general biology and online genetics.
In 2010, he was named chair of Biological Sciences, a position he also held until his appointment as the assistant dean for Academic Affairs. While serving as chair, Carr was appointed to the Illinois Biotechnology Science Education advisory board, awarded a $25,000 grant to develop service learning projects for environmental science students, and selected as a regional Illinois Science Olympiad Site Coordinator for which he coordinated science events for 13 high schools and 10 middle school teams on Oakton's campus.
Carr received a doctorate degree in molecular biology from the University of Illinois at Chicago, a master's degree in human physiology from Ball State University, and a bachelor's degree in zoology from Olivet Nazarene University.