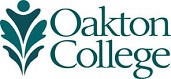 New Oakton student center on track to open in January
(Nov. 18, 2016) Oakton Community College's new $2 million student center is on track to open for the spring semester, 2017, when classes begin Jan. 17.
Designed by Legat Architects and constructed by Riley Construction, the student center will provide approximately 7,300 square feet of dedicated space for student leadership, organizations, clubs, activities, recreation, group study and student meetings at the Des Plaines campus.
"Space is important in improving student success," noted Oakton President Joianne Smith, who has challenged the college to improve student persistence and ultimately, student completion. "Learning doesn't just take place in the classroom. Learning and collaboration happen in informal spaces—the spaces where students congregate."
Created in existing space across from the cafeteria, the new student center will integrate student-related activities that had previously been located across campus. The center will feature a large multipurpose lounge area with a fireplace and television screens with floor-to-ceiling windows offering scenic views of the lake to the north. There are meeting rooms for student clubs, space for the OCCurrence student newspaper, Student Government Association offices and offices for student life staff.
"Eighty-five percent of students surveyed said that they would stay on campus longer with a space like this," said Oakton Vice President for Student Affairs Karl Brooks. "The student center is important to the social atmosphere of the college, as it will provide the opportunity for students to meet outside of the classroom and strengthen the bonds that they make within the classroom."
Construction for the new space began in June, and it included complete demolition and removal of the interior footprint of the concrete floor slab, excavation of the unsuitable soils, replacement of various aged and sinking underground utilities and installation of a new concrete floor. The new space will feature new electrical, energy-efficient LED lighting and data layouts.
The Oakton Educational Foundation has identified several naming opportunities for the space, ranging in value from $10,000 to $250,000. Gifts of $500 or more will also be recognized on a donor wall in the new center. Naming rights may be secured with multi-year pledges of up to five years, and gifts are tax deductible. Call 847.635.1813 for more information about these opportunities.