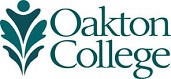 TRIO FAQ
What does "TRIO" mean?
TRIO, the umbrella term for educational opportunity programs established by the Higher Education Act of 1965, helps first-generation college and low-income individuals enter and graduate from college. TRIO programs serve students from a variety of ethnic backgrounds without using race as an eligibility criteria. For more information check out the Council for Opportunity in Education (COE).
Who funds TRIO?
The U. S. Department of Education funds TRIO. In addition the program receives a match of approximately 27 percent  from Oakton Community College.
Is there an additional cost to be a TRIO student?
No. The TRIO program provides free services for eligible students.
Can TRIO help me pay for college?
TRiO will assist you as you seek financial assistance (FAFSA, scholarships, loans, and referrals) for college. TRIO cannot pay for your college expenses, but can definitely help you figure out the process.
How do I apply to the TRIO program?
Students may apply online or in person. If you fill out our Interest Form online, we will email you a copy of the Application (also called the "Request for Services"). Or, stop by one of the TRIO offices in the Skokie Learning Center (Skokie Room A135) or Des Plaines Enrollment Center (Des Plaines Room 1740).
What is TRIO's mission?
TRIO works to:
Enhance students' academic skills;
Increase retention and graduation rates;
Facilitate entrance into four-year colleges and universities;
Foster an institutional environment supportive of eligible population.
Who is eligible for the TRIO program?
To be eligibile for the TRIO program, students must meet at least one of the following criteria:
Qualify as Low-Income;
Be a First-Generation college student (neither parent has completed a bachelor's degree (4 Year degree);
Have a documented disability and receive services from the ADRC (Access and Disability Resource Center) at Oakton.
What services are available to TRIO students?
Although the College tailors its services to each student's needs, TRiO offers the following:
Academic advising with the same advisor while at Oakton;
Transfer advising for four-year colleges or universities;
Credit tuition waiver for College 108 or CIS 101 course;
Financial assistance advising;
Cultural activities and events on campus and in Chicago;
Laptop and graphing calculators check-out
Once accepted into the TRIO program, a student will work one-on-one with an assigned advisor who will remain the student's primary source of information on goal setting, course selection, transfer assistance, career and major exploration, and financial aid. As long as they remain in good standing, TRIO students stay in the program until they graduate and/or transfer.
Can TRIO help me transfer? I want to go to a four-year college and feel overwhelmed!
TRIO helps students set and obtain their educational goals. Students who want to transfer to a four-year college or university have many choices to make. TRIO will work hard to help you understand the process and provide assistance as needed. TRIO also sponsors trips to area colleges and universities each year.
I have been accepted into the TRIO program. What do I do next?
TRIO strongly encourages students to be as active with the program as possible. Students who stay in close contact with their advisor tend to do better academically and feel more connected. Read the Participation Agreement and explore the TRIO Binder and Planner. Please schedule regular appointments to meet with your advisor (a minimum of two meetings each semester).
I have a documented disability; does TRIO provide accommodations?
No. Contact the Access and Disability Resource Center at Oakton regarding a request for accomodations. TRIO collaborates with the ADRC staff to understand the accommodations available to students who have a documented disability, but does not provide accommodations directly.
Is TRIO a club at Oakton?
Although not an official organization or club sponsored by Student Life, TRIO participants are part of a group of 215 students at Oakton. TRIO students have the opportunity to become involved with other students at events and activities scheduled at Oakton and off-campus.
Why should I join TRIO?
TRIO has been helping first-generation and low-income students, and students with disabilities at Oakton since 1990. Statistics show that the program really works!
I'm in TRIO Now. If I stop taking classes, can I still be in TRIO?
Any changes in student status (dropping classes, or taking off a semester) should be immediately discussed with your TRIO advisor to determine your continued eligibility for the program.
I received a letter from Advising Services. Do I still need to see an advisor there?
Students accepted into the TRIO Program should use their TRIO advisor as their primary academic advisor. TRIO advisors handle the same services provided by the advisors in the Advising Services.