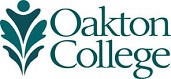 Oakton Student, Des Plaines Resident Singh Selected to All-USA Academic Team
(May 4, 2017) Oakton Community College student Sheetal Singh (Des Plaines, Maine West High School) has been named to the All-USA Community College Academic Team, which was announced Monday, April 24, during the American Association of Community Colleges Convention in New Orleans. The Oakton Board of Trustees recognized Singh for her achievement April 25, and she was again saluted at Oakton's Student Leadership Banquet Friday, April 28, in Niles.
The All-USA Community College Academic Team recognizes high achieving two-year college students who demonstrate academic excellence and intellectual rigor combined with leadership and service that extends their education beyond the classroom to benefit society. Twenty team members are named annually, with each receiving a $5,000 scholarship for a total of $100,000 in scholarship awards.
"Being honored as one of the top 20 community college students in the nation and as the top community college student in the state of Illinois really has been such an experience and accomplishment for me personally," said Singh, who will participate in the college's commencement exercise Tuesday, May 16. "Knowing where I started, and to be where I am today, I honestly would never have imagined it."
Singh previously earned 2017 New Century Scholar recognition as the state's top community college student and was a member of the Phi Kappa Theta Illinois All-Academic Team. As the state's top scholar, Singh earned a $2,000 scholarship.
"I am delighted that Sheetal has been recognized with so many significant awards. She has faced a lot of adversity in her life," said Ann Marie Barry, director of student life. "I think what the selection committee saw in her was her desire to persevere. Every set back stopped her in her tracks, but she took a deep breath and found a way to move forward."
Singh is founding president of Oakton's Society of Women Engineers and has served student government, the college's Educational Standards Review Board and as a TRiO peer mentor for first generation college students.
"Sheetal is a bright student with a keen interest in problem solving thus her desire to study cyber security and coding. She recognizes that her success has been made possible with the heroic support of her father and all those teachers and mentors in her life that have encouraged her to keep moving forward, and she has persisted."
After earning her degree at Oakton, Singh plans to transfer a to a four-year institution to study cyber security before beginning a career in the service of her country in the intelligence community.
"Knowing that there is someone out there willing to support me in pursuing my dreams motivates me to persevere through obstacles. I want to leave behind a legacy of my own that would be a source of inspiration and aid for future generations," Singh said.
The program is sponsored by Follett Higher Education Group with additional support provided by the American Association of Community Colleges and Phi Theta Kappa.