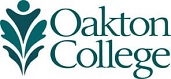 New Students: jOURney
jOURney
Welcome to Oakton's first-year experience program:
OUR College . . . OUR Community . . . OUR Experiences
Dedicated to the success of all incoming students. jOURney provides a first-year experience that supports and engages students in the academic and social life of the institution.
The jOURney Passport Planner is a great time management tool, and much more – offering a way to track attendance at campus events (Emerging Leader Workshops, guest speakers, Transfer Fairs, educational planning workshops) and log visits to academic and career advisors.