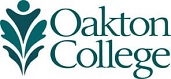 Student Life
There's more to college life than attending classes and studying for exams. It's also important to meet new people, explore your interests through clubs and other activities, or take part in an exciting program to sharpen your leadership skills. That's why Oakton Community College offers an extraordinarily rich array of opportunities to stay active, healthy, and engaged. Find out more at the Office of Student Life.
Office of Student Life
Room 1530 • Des Plaines • 847.635.1699
Room A160 • Skokie • 847.635.1443
Announcements
Des Plaines, Skokie
Bottled water is no longer sold in our cafeterias, vending machines, or at catered events. Refill re-usable bottles with filtered water at hydration stations throughout campus.