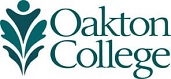 Educational Foundation
Enabling student success
The Educational Foundation proudly supports the mission and vision of Oakton Community College by raising funds for student scholarships, academic programs, teaching excellence, and capital improvements that enhance the quality of education at Oakton.
Responding in times of crisis
To remove barriers caused by the COVID-19 pandemic, the Oakton Educational Foundation authorized a $50,000 emergency grant to underwrite the purchase of Chromebooks for students who do not have a computer and cannot access the College's computer labs or local libraries. But the need is great and we're asking for your support.
1:1 match for gifts to the Student Success Fund
Now through April 15, 2020
Our emergency fund for students, helps us to help Oakton students who may have to stop attending before reaching their educational goals.Through this 1:1 match, you can double the impact of your giving with a contribution today!
The generosity of Foundation donors helps ensure Oakton's ability to provide access to an exceptional education. Together, we can prepare diverse learners to meet and exceed the educational and professional needs of our dynamic society. Oakton students are tremendously grateful for your investment in their potential.
2019-2020 Foundation Sponsorship Opportunities
Oakton Community College has officially launched its year-long 50th Anniversary celebration, and the Oakton Educational Foundation invites local organizations to be a part of this special milestone in the College's history as a sponsor of Foundation events throughout the anniversary year. Learn more.
---
MAKE AN ONLINE DONATION today or see Ways to Give to learn more about the many ways in which you can contribute to the Oakton Educational Foundation and support our students.
For more information, call 847.635.1893 or email foundation@oakton.edu.