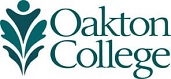 Educational Foundation
The Educational Foundation proudly supports the mission and vision of Oakton Community College by raising funds in support of student scholarships, academic programs, teaching excellence, and capital improvements that enhance the quality of education at Oakton.
In this time of major divestment in public higher education, Oakton must rely on the philanthropy of community members to maintain its level of excellence. The generosity of Foundation donors helps assure Oakton's ability to provide access to an exceptional education. Together, we can prepare diverse learners to meet and exceed the educational and professional needs of our dynamic society.
For more information, call 847.635.1893 or email foundation@oakton.edu.

Much To Sue About Nothing!
The Oakton Educational Foundation expresses its science thanks to our community for helping us make the 2018 Bar Revue a success. Together, we raised more than $8,400 for the Oakton Annual Fund. Check out photos from the event. A special thanks goes to our generous Bar Revue sponsors:

John Crane


MAKE AN ONLINE DONATION today or see Ways to Give to learn more about the many ways in which you can contribute to the Oakton Educational Foundation and support our students.