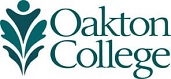 Off Campus
Seeking entries for the Illinois Skyway Writers Competition, sponsored by the Illinois Skyway Collegiate Conference. Submission deadline is Monday, Oct. 19, 2020.
Off Campus
Auditions are now being scheduled in September and October for the 2020-2021 Season.
Off Campus
Topics include legal and compliance training on state and local regulations including zoning and reporting, cannabis industry best practices and other services needed to operate a cannabis business.
Off Campus
Financial aid advisors will be available to assist with the completion of the Free Application for Federal Student Aid (FAFSA) and the Alternative Application for Illinois Financial Aid, for those not eligible for federal financial aid.
des plaines, skokie
In accordance with Public Act 101-0642, Election Day is a school holiday. There will be no classes or student services on Tuesday, Nov. 3. Normal (virtual) hours of operation will resume Wednesday, Nov. 4.
Off Campus
Sponsored by the Illinois Skyway Collegiate Conference. Hosted by Oakton Community College.