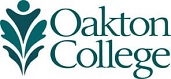 des plaines, skokie
Students interested in pursuing a career in health care are invited to attend a free information session.
Skokie
Prepare a contemporary monologue (1-2 minutes in length) and be prepared to read from the script. Monologues need not be memorized.
Des Plaines
Join students, employees, community members, and fellow citizens to demand a response to the global climate crisis.
Des Plaines
Hear the inspiring journey of the first openly transgender man to compete on any NCAA Division 1 men's team.
Des Plaines
Stratford Festival on Film: From Stage to Screen. The filmed play brings one visual surprise after another.