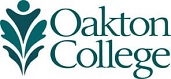 Skokie
Marketing, finance, and operations workshops free for local start-ups and established businesses.
des plaines, skokie
Visit Oakton this summer and discover why the College is the ideal place to start or continue your college education.
Des Plaines
Nevertheless She Persisted: Women of Courage, Tenacity, and Strength. A juried exhibition of art by women. Submission deadline is Tuesday, Aug 1.
Des Plaines
The works of Kathie Shaw and Corey Postiglione will be on display until June 21.