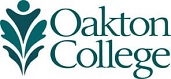 Off Campus
Where Are We Now?: Activism of the Everyday. The free virtual exhibition runs through Nov. 20. Presented by Women's and Gender Studies at Oakton in cooperation with the Koehnline Museum of Art.
Off Campus
Auditions are now being scheduled in September and October for the 2020-2021 Season.
des plaines, skokie
In accordance with Public Act 101-0642, Election Day is a school holiday. There will be no classes or student services on Tuesday, Nov. 3. Normal (virtual) hours of operation will resume Wednesday, Nov. 4.
Off Campus
Let's celebrate the presence, experiences and successes of first-generation college students,
Off Campus
Discover all that Oakton has to offer through a variety of 30-minute workshops. Explore student services, academic opportunities, and apply for admission.
Off Campus
An Evening with Eriel Tchekwie Deranger: Indigenous Climate Justice through Healing our Relationships with Ourselves and the Land
des plaines, skokie
Oakton will be closed on Wednesday, Nov. 11, for the Veterans Day holiday.
Off Campus
Hosted by Oakton's care coordinator and supported by the Center for Campus Inclusion and Diversity.
Off Campus
Sponsored by the Illinois Skyway Collegiate Conference. Hosted by Oakton Community College.
Off Campus
Topics include legal and compliance training on state and local regulations including zoning and reporting, cannabis industry best practices and other services needed to operate a cannabis business.