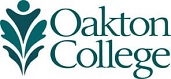 Des Plaines
During the Great Depression, David Bekker was a Works Progress Administration (WPA) artist in Chicago where he produced images of human suffering and painted murals in Illinois public buildings.
des plaines, skokie
Students interested in pursuing a career in health care are invited to attend a free information session.
Des Plaines
Join us for the annual benefit performance of the Chicago Bar Association's Bar Revue. A special wine and dessert reception will follow the performance.
Des Plaines
The Lasting Impact of Early Connections: Recognizing the Value of your Work with Children, Families, and the Profession
Des Plaines
Author of "From Miniskirt to Hijab: A Girl in Revolutionary Iran." A Chicago Writers Series event.
Des Plaines
Seeking students, employees, and community members that identify as female.