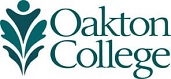 Des Plaines
Fashioning the Self: You Are What You Wear? A juried exhibition of art by women. Submission deadline is Tuesday, July 30.
des plaines, skokie
Celebrate Earth Week at Oakton with a variety of lectures, projects and activities.
des plaines, skokie
When school is out, STEAM is in! Register by May 30 for earlybird pricing.
Des Plaines
Enjoy an extraordinary concert experience and get your tickets early for this annual favorite!
Des Plaines
A STEM Speaker Series event with Eugenia Cheng, Ph.D.
Skokie
A Business Book Author series featuring Tim Calkins.
Des Plaines
Winner of the 1984 Pulitzer Prize, this comedy by David Mamet is about small-time, cutthroat real estate salesmen.
Skokie
Join survivor Magda Brown for this vivid, first-hand account of life during the Holocaust.
Des Plaines
Get involved in your health and wellness by participating in this popular, annual event. Registration is required.
Des Plaines
A selection of welded steel, bronze, gold, aluminum, and plexiglass sculptures from the various periods. Join us for an opening reception on Thursday, May 9, 5 - 8 p.m.