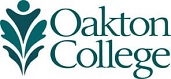 Des Plaines
Two days after her 13th birthday, Anne Frank began to keep a diary that would become a world classic of personal discovery and a powerful reminder of the horrors of fascism and war.
des plaines, skokie
Explore Your World: Global Studies and Study Abroad at Oakton
Des Plaines
Oakton students explore creative and informative styles of public speaking.
Des Plaines
Enjoy the spring awakening with the pleasures of a musical evening recital.
Skokie
Presented by Khane-Faygl (Anita) Turtletaub
Des Plaines
Choral and vocal concert. Join us for an evening of song, from the classics to contemporary fare.
Des Plaines
Professional and student potters from the Chicago area contribute hundreds of unique bowls for this annual fundraiser.