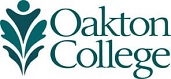 Off Campus
Join us for our free 2021 VIRTUAL Conference
Off Campus
The contemporary movement for abolition envisions the dismantlement of prisons, surveillance, and policing, and the simultaneous building of new lasting social systems and alternatives to punishment and imprisonment. How can artists and arts organizations play a role in the movement for abolition?
Off Campus
OakArt is an annual exhibition at the Koehnline Museum of Art, which celebrates the creativity of student artists and their amazing work.
Off Campus
Natalie Moore is the author of The South Side: A Portrait of Chicago and American Segregation which won the 2016 Chicago Review of Books award for nonfiction and was a Buzzfeed best nonfiction book of 2016.
Off Campus
When Billie Holiday offered her voice and star power to a poem set to music by English teacher Abel Meeropol, popular culture was made more aware of the allies that music and poetry can be in movements seeking social justice, freedom and equity for African-Americans and other POC.
Off Campus
Led by Ricardo Levins Morales, this session highlights the narrative strategy followed by the group MPD150 in Minneapolis.
Off Campus
Illinois cannabis dispensary license applicants and prospective applicants are invited to attend free workshops offered by Oakton Community College — to help them navigate the state's licensing process and move closer to beginning careers in the emerging cannabis industry.
Off Campus
A virtual five part-series of readings, lectures and discussions led by distinguished English professors.