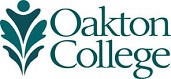 Spotlight
The center will feature a large multipurpose lounge area with a fireplace and television screens with floor-to-ceiling windows offering views of the pond.
Read More
This traveling exhibition is a retrospective of the art created by Harold Gregor.
Seeking two women and five men ages 20 to mid 50s.
Explore your health coverage options with a trained Hamdard Health navigator. Open enrollment ends Jan. 31.
Presented by the Oakton Educational Foundation. Join us for a public reception with artist, Alisa Singer on Wednesday, Jan. 25.
The 93rd Chicago Bar Association's Annual Bar Revue. Proceeds support the Oakton Annual Fund.
A five-part series presented by the Oakton Community College Library.
February 01, 2017
Join us for readings, lecture, and engaging group discussion about the book "A Backpack, a Bear, and Eight Crates of Vodka" by Lev Golinkin. Register at Alliance for Lifelong Learning.
February 08, 2017
Meet with representatives from four year institutions and attend a free workshop 'Financing Your Education'. Enter a drawing to win a 25 dollar gift card.