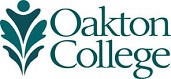 Spotlight
There's still plenty of time to register for spring. Many classes begin later in the semester. Ranging in length from 4 to 12 weeks, classes are available at both campuses and online.
Read More
Join us for Larry Shue's hilarious farce about the difference between what people say when they think no one is listening and what they say in public.
The program features book discussions, films, lectures, special events and much more.
Qualifying students complete their first two years of coursework at Oakton — and are guaranteed admission to UIUC to complete their four-year degree.
Hear from industry experts, connect with local businesses, and learn about valuable resources from local vendors.
The 2017 Conference focuses on how we support infant and toddler learning in all developmental areas.
A series presented by the Oakton Community College Library.
March 02, 2017
Coming Together in Skokie and Niles Township Celebrates China. Join Oakton's student clubs and community members for a festival of music, dance, food, and fun. $3 entrance fee includes food and entertainment. Children under the age of 5 are free.
March 22, 2017
Join us for readings, lecture, and engaging group discussion about the book "The Paris Architect" by Charles Belfoure. Register at Alliance for Lifelong Learning.