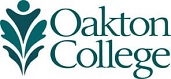 Admission
Follow these simple steps to attend Oakton:
Step 1

Apply
The admission process varies if you are enrolling in a health career program, or applying as an international or concurrent student.


Step 2


View Admission Checklist at myOakon.edu
Follow your personalized checklist outlining the steps to enroll. Log on to myOakton and select: Student Profile > Oakton Admission Checklist.


Step 3


Submit Transcripts
Send your official high school or GED transcript, as well as official transcripts from all colleges previously attended.


Step 4


Step 5


Step 6


Step 7


Step 8


Register
Students age 17-20 will register for classes during orientation.


Step 9


Step 10
Make an appointment with the Student Recruitment and Outreach Office if you need further assistance or to arrange for a campus visit.

Do you have a question about
Oakton Community College?