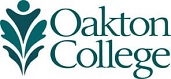 Welcome, Oakton Alumni!
We are your Oakton. Every student that studied with us, however long ago, remains a part of this institution and its tradition of community. And Oakton's Alumni Association is continuously working toward developing new programs and activities that connect you to the College!
To stay up-to-date with the Alumni Association and receive invitations to upcoming events, join our mailing list. 
To make a donation to the Oakton Educational Foundation, visit our Alumni Giving page. ONLINE GIVING is the easiest and most efficient way of supporting Oakton students.

Congratulations to the Class of 2018!
You are now one of more than 100,000 Oakton alumni worldwide, and the Office of Alumni Relations is here to keep you connected with each other and the college.

Here are some tips on how to make the best of your new title of Oakton alumnus:

Stay in Touch: Join our mailing list so we can send you alumni updates and invitations to events.

Network: Stay connected with fellow alumni and expand your network by following us on Facebook and LinkedIn.

Get to Work: Our Career Services staff can help you develop skills essential for professional development, and their services are free to Oakton graduates!

Give Back: Join our vibrant team of alumni volunteers to help future generations of Oakton students!


Announcements
Nomination deadline (extended): Friday, June 29, 2018. Do you know an Oakton alumnus who has demonstrated excellence and leadership in their field while affecting positive change in their community? Recognize their good work by nominating them for Oakton's 2018 Distinguished Alumni Awards.
The Office of Alumni Relations is currently recruiting new members for the Alumni Council. If you are interested in joining, please complete the Alumni Council Interest Form. For more information, contact the Office of Alumni Relations at 847.635.1893 or alumni@oakton.edu.
On Wed., May 3, Oakton honored five alumni at its first Distinguished Alumni Awards.