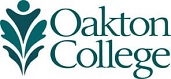 Welcome, Oakton Alumni!
We are your Oakton. Every student that studied with us, however long ago, remains a part of this institution and its tradition of community. And Oakton's Office of Alumni Relations is continuously working to create and facilitate meaningful opportunities for alumni to engage with the College and each other.
We invite you to stay connected by joining the Alumni Association mailing list. The Office of Alumni Relations sends periodic updates and invitations to social and networking events.
If you are interested in learning more about the Oakton Alumni Association, please contact Oakton's Office of Alumni Relations at 847.635.1893 or alumni@oakton.edu.
---
Congratulations to the graduating class of 2020!
And welcome new Oakton alumni! The Alumni Association has a gift for you to mark the occasion. A letter will be sent electronically with information on how to receive your first piece of Oakton alumni spirit wear.
Do you know an amazing Oakton alumnus who should be considered for a Distinguished Alumni award? 
---
Alumni Giving Back
To the community: School Supplies for Success Initiative
Each year there are capable and promising young people who would thrive in school if they had the supplies needed to fully participate. Pencils, backpacks, notebooks… Seemingly simple and easy to acquire for most, but some families struggle to provide school supplies. Join the Alumni Council in donating supplies to distribute to our local elementary schools as they return this fall. Don't have time to shop? The Oakton Educational Foundation is also receiving monetary donations for this purpose and we'll do the shopping for you.

To help Oakton students: Scholarships and Student Success Funds
Whether to help students underwrite the cost of tuition through the support of scholarships or with emergency funds through the Student Success Fund, the Oakton Educational Foundation and its supporters make a difference in the lives of students every day. Learn more about investing in a future graduate and make a donation today.