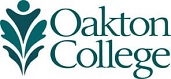 Welcome, Oakton Alumni!
We are your Oakton. Every student that studied with us, however long ago, remains a part of this institution and its tradition of community. And Oakton's Office of Alumni Relations is continuously working to create and facilitate meaningful opportunities for alumni to engage with the College and each other.
We invite you to stay connected by joining the Alumni Association mailing list. The Office of Alumni Relations sends periodic updates and invitations to social and networking events.
If you are interested in learning more about the Oakton Alumni Association, please contact Oakton's Office of Alumni Relations at 847.635.1893 or alumni@oakton.edu.
---
Join us on Thursday, Nov. 19, at 6 p.m. as we honor four of Oakton's exceptional alumni at the 2020 Distinguished Alumni Awards. Due to the COVID pandemic, the 2020 event will be virtual.