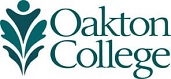 Welcome, Oakton Alumni!
We are your Oakton. Every student that studied with us, however long ago, remains a part of this institution and its tradition of community. And Oakton's Office of Alumni Relations is continuously working to create and facilitate meaningful opportunities for alumni to engage with the College and each other.
We invite you to stay connected by joining the Alumni Association mailing list. The Office of Alumni Relations sends periodic updates and invitations to social and networking events.
If you are interested in learning more about the Oakton Alumni Association, please contact Oakton's Office of Alumni Relations at 847.635.1893 or alumni@oakton.edu.
---
Congratulations to the 2019 50th Anniversary Class of Distinguished Alumni
Theresa Bashiri Remetio '09, Morton Grove, IL
Cathy Bromberg '84, Mundelein, IL
Maryam Coskun, '09-'11, Tempe, AZ
George Lungu '90, Des Plaines, IL
Jhay Spottswood '10, Columbus, OH
Join us for the 2019 Distinguished Alumni Awards Ceremony and Reception.
Thursday, Nov. 14, 6 p.m.
Room P103, Skokie campus
Register by Monday, Nov. 11
Our thanks to the Village of Skokie for their sponsorship of this event!
---
Alumni Giving Matters
Alumni giving to Oakton Educational Foundation is a "vote of support" for your alma mater! Learn more about the impact of your giving.