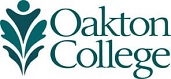 Fall 2019 Season
Guitar Festival
Some of the world's great guitarists come to Oakton for the fifth annual celebration of guitar virtuosity. The festival features Peppino D'Agostino, Roddy Ellias, Kim Perlak, and Dan Schwartz. Before each concert, students and community members are invited to bring their own guitars and attend any of the free guitar workshops, offered by the evening's performers and Oakton's music faculty.
Friday, Sept. 13, Studio One, Des Plaines

FREE WORKSHOP
Peppino D'Agostino, 2 p.m.

8 p.m.
CONCERT Featuring Kim Perlak and Dan Schwartz
$12 general admission; $10 students and seniors
Purchase tickets

Saturday, Sept. 14, P103-P104, Skokie
FREE WORKSHOPS
Roddy Ellias, 12 p.m.
Dan Schwartz, 2 p.m.
Kim Perlak, 4 p.m.

8 p.m.
CONCERT Featuring Peppino D'Agostino and Roddy Ellias
$12 general admission; $10 students and seniors
Purchase tickets
---
Coriolanus
Stratford Festival on Film
From Stage to Screen
By William Shakespeare
Directed by genre-defying theater artist Robert Lepage and starring Andre Sills, "a magnetic and imposing actor" (The New York Times), with a stellar cast delivering "performances that send shivers down the spine" (The Globe and Mail). The filmed play brings one visual surprise after another as Lepage's dramatization of the Shakespeare classic explores the age-old tensions that still tear at the heart of democracy. This fast-paced show takes the story of the rise and fall of a legendary general who must face off against an angry Roman mob and infuses it with the energy of a modern political uprising.
Wednesday, Sept. 25, 2 p.m.
Footlik Theater, Des Plaines
Free admission
---
Improv Unlimited
Get ready for a hilarious evening of comedy by Improv Unlimited featuring veterans of Chicago's own Second City, IO, The Annoyance Theater, and Comedy Sportz. Members have been featured across the U.S. and internationally. They will perform audience-interactive sets and perform with Oakton's own OMG Improv players. Refreshments served after the program.
Saturday, Sept. 28, 7:30 p.m.
Footlik Theater, Des Plaines
$25 general admission; $20 students and seniors
Proceeds support the Oakton Speech and Debate team.
---
Trouble in Mind
A Staged Reading
By Alice Childress
Directed by Daniel Wirth
Trouble in Mind by pioneering African American playwright Alice Childress, is the first play by a black woman to win an Obie Award (1956) for best original off-Broadway production. The drama explores what happens when black actors performing in a play about lynching and Southern racism must deal with the condescending attitude of their white male director. The play's female lead, Wiletta Mayer, stands up to him, revealing his racist attitudes, but faces severe consequences as a result.
Saturday, October 19, 7:30 p.m.
Sunday, October 20, 2 p.m.
Room P103, Skokie
$8 general admission; $6 students and seniors
---
Jazz Lounge
Enjoy the sumptuous sounds of jazz in this intimate setting as the Oakton Jazz Band perform jazz standards under the direction of Mark Olen. Many of the musicians are featured soloists in this ever-popular event held in the Performing Arts lounge. Refreshments served after the program.
Friday, Oct. 25, 8 p.m.
Performing Arts Center lobby, Des Plaines
$8 general admission; $6 students and seniors
Purchase tickets
---
The Diary of Anne Frank
By Wendy Kesselman, Frances Goodrich, and Albert Hackett
Directed by Kathleen Carot
Two days after her 13th birthday, Anne Frank began to keep a diary that would become a world classic of personal discovery and a powerful reminder of the horrors of fascism and war. During the Nazi occupation of the Netherlands, Anne went into hiding, sealed off in the upper rooms of the annex of her father's office building in Amsterdam with her mother, father, sister, and three others. The group remained hidden for two years and one month, until their betrayal in August 1944, which resulted in their imprisonment and her death in Nazi concentration camps. After worldwide success in print, the diary was dramatized in 1956. This play brings Anne and her indestructible nobility of spirit back to life on the stage.
Thursday, Nov. 7, 7:30 p.m. ($5 preview)
Friday, Nov. 8, 7:30 p.m.
Saturday, Nov. 9, 7:30 p.m.
Sunday, Nov. 10, 2 p.m.
Thursday, Nov. 14, 7:30 p.m.
Friday, Nov. 15, 7:30 p.m.
Saturday, Nov. 16, 7:30 p.m.
Sunday, Nov. 17, 2 p.m.
Thursday, Nov. 21, 7:30 p.m.
Friday, Nov. 22, 7:30 p.m.
Saturday, Nov. 23, 7:30 p.m.
Sunday, Nov. 24, 2 p.m.
Footlik Theater, Des Plaines
$12 general admission; $10 students and seniors; $8 group rate
Purchase tickets
---
The Art of Music/The Music of Art
Experience the talents of Oakton's art and music students. Hear performances and see original paintings, drawings, collage, photography, and 3D art, while you mingle with young artists and your neighbors who enjoy the arts.
Friday, Nov. 8, 7:30 p.m.
Student Center, Des Plaines
Free
---
Speaker Showcase
Don't miss Oakton's best speech students and speech team members as they present the finest of the semester's public speaking classes. Showcase director, Bob Gynn will introduce our student speakers as they enlighten you on topics that span the spectrum from educational to inspirational to comical.
Tuesday, Dec. 3, 7:30 p.m.
Footlik Theater, Des Plaines
Free admission 
---
Winter Dreams
GUITAR AND STRINGS CONCERT
Celebrate Oakton's 50th anniversary with a tribute to hope and aspiration. The String Ensemble, directed by Daniel Golden performs Benjamin's Britten's joyous Simple Symphony and dreamy waltzes by Dvorak, excerpts from Tchaikowski's Symphony No. 1 in G minor, Winter Daydreams, Gershwin's An American in Paris, and Andrew Lloyd Webber's Cats.
Wednesday, Dec. 4, 8 p.m.
Footlik Theater, Des Plaines
$8 general admission; $6 students and seniors
Purchase tickets

---
'Sure On This Shining Night'
CHORAL AND VOCAL CONCERT
Enter into the mysterious and mystical world of night. The texts evoke joy, slumber, sublime beauty, and longing, each lusciously set by composers such as Barber, Brahms, Finzi, and contemporary American composers, Michael John Trotta and Daniel Elder. The concert features the Oakton voice students of director, Sara Torbeck, singing a mix of classical, musical theater, and contemporary selections.
Thursday, Dec. 5, 8 p.m.
Footlik Theater, Des Plaines
$8 general admission; $6 students and seniors
Purchase tickets

---
OMG Improv
Get ready to split your sides with laughter as Oakton's student improvisation group takes the stage. Frequent performers at popular Chicago comedy venues, OMG Improv invites you, the audience, to join the fun by suggesting the unique situations that the players will explore.
Saturday, Dec. 7, 8 p.m.
Studio One, Des Plaines
$10 general admission
Purchase tickets
---
Jazz Invasion
Our Oakton Jazz Band, under the direction of Mark Olen, wraps up the semester with an exhilarating evening of jazz. Many of the ensemble members are also featured on charts from Charlie Mingus, Bill Holman, Duke Ellington, Dizzy Gillespie, and more. Come and enjoy jazz, America's national treasure.
Friday, Dec. 6, 8 p.m.
Footlik Theater, Des Plaines
$8 general admission; $6 students and seniors
Purchase tickets
---
Coming in Spring 2020 
Grease
Six Piano Ensemble, conducted by Glenna Sprague