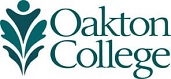 Library
Announcements
Library Flexible Services
We will be forgiving fines for overdue items assessed from March 9 until 1 week after we open. Questions? Email renewlib@oakton.edu ........................ Library Research Flexible Instruction for Remote Teaching faculty is now available. Questions? Email libraryask@oakton.edu
FDLP Access Limited to Online
Oakton campus libraries are currently closed until April 25. Oakton's FDLP print collection will be unavailable during this time. Oakton's FDLP electronic collections remain available through the library's online catalog and website.
What's on Your Nightstand?
Coming Together 2020
Learn more about this year's Coming Together events at Oakton Community College and check out some immigration experience stories.
New Books at Oakton
How To Break Up with Your Phone
by Catherine Price