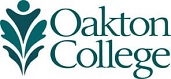 Oakton Selects ECC's Sawyer as Chief Advancement Officer
(March 5, 2018) Oakton Community College has hired Katherine Sawyer to lead the college's foundation and marketing programs as its new chief advancement officer. Sawyer will begin Monday, April 2.
"We look forward to having Katherine join Oakton's leadership team," says Oakton President Joianne Smith. "Given her background in both marketing and foundation work, she is uniquely qualified to be Oakton's next chief advancement officer."
Sawyer will join Oakton after nearly seven years serving as Elgin Community College's executive director of institutional advancement and ECC Foundation. Reporting to the president, she was responsible for leading a college advancement program that included an $8.3 million institutionally-related educational foundation. Her duties included board development; strategic plan and policy development; resource development including annual, major and planned gift fundraising and grant writing; donor stewardship; finance and investment management; and the college alumni program.
Prior to her time at ECC, Sawyer was associate executive director for the Harper College Educational Foundation, working with major gift and planned giving donors. Before that, she worked for a number of corporate and nonprofit organizations, including the American Cancer Society, where she served as regional vice president; NEC, where she was a director of marketing and also a product manager; Motorola, as director of account operations; and director of marketing for 3Com/USRobotics.
"As Oakton approaches its 50th anniversary, I'm pleased to join the leadership team in shaping the next chapter as the college serves educational needs of the community and employers in the region," Sawyer says.
At Oakton, she will work to connect the college's mission to that of the foundation, its board members, alumni, volunteers, community leaders, and organizations.  Reporting to the president, she will also be responsible for the development and implementation of a strategic plan geared toward effective donor cultivation, strong corporate and community relations and increased giving levels that provide tangible benefits to the college and its stakeholders. The position also provides overall leadership for the college's marketing and development programs, including building and managing the college's brand and all aspects of marketing communications, in order to raise awareness for the college.
Sawyer holds a bachelor's degree in business administration from West Virginia University and a master's degree in business administration from George Mason University. She is a certified fundraising executive and has a certified specialist designation for planned giving from the American Institute for Philanthropic Studies at California State University.