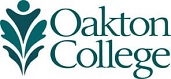 Oakton Emeritus Program to Host Free Immigration Policy Lecture Sept. 14
(Aug. 16, 2018) Residents 55 and older are invited to join Oakton Community College for a free lecture, "Immigration: Present and Future: A Conversation with Maudlyne Ihejirika and Paul Poast, Ph.D.," at 11 a.m. Friday, Sept. 14, at Oakton Community College's Skokie campus, 7701 N. Lincoln Ave.
Oakton's Emeritus program, which offers high-quality programming for adults 55 and older, is sponsoring the program. Oakton Emeritus brings top experts in their field to help explain the issues of the day.
"There are many questions surrounding the current and future state of immigration policy and reform," notes Jesse Ivory, Oakton senior manager for business and community programs. "With this free event, we are providing our community with a research-informed and balanced discussion on this very pertinent topic."
Ihejirika has firsthand experience as an immigrant to America and is the author of "Escape from Nigeria: A Memoir of Faith, Love and War." She is an award winning journalist and urban affairs columnist with the Chicago Sun-Times with expertise in politics, immigration and social justice. She has provided expert commentary on CNN, TV One, Fox Broadcasting Company, WTTW-TV's "Chicago Tonight" and more.
Poast is an assistant professor in the department of political science at the University of Chicago, where he's also a research affiliate of the Pearson Institute for the Study of Global Conflicts and a member of the Center for International Social Science Research advisory board. Poast has written three books, including "Organizing Democracy," and also has penned and co-wrote academic papers including "Why Do States Build Walls? Political Economy, Security and Border Stability." His research has been featured in The New York Times and CSPAN and published in journals such as "Political Analysis" and the "American Journal of Political Science."
Seats are limited, and reservations are required. For more information or to attend the lecture, visit www.oaktonemerituslecture.eventbrite.com or call 847-982-9888.