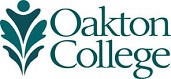 Oakton's Nowak Accepts Baseball Scholarship Offer from Miami Hurricanes
(Nov. 14, 2016) After one year on the Oakton Community College baseball team under coach Bill Fratto, Brandon Nowak (Jefferson Park-Chicago, Notre Dame High School) grew from a thin-as-a-reed 6-1 pitcher who had few college prospects into a 6-4 left-handed fastballer who throws in the low 90s and is coveted by the top Division I baseball programs in America.  
This week after a recruiting trip to the University of Miami Hurricanes baseball facilities in Coral Gables, Fla., Nowak made up his mind about where he will play for the next two years. On Nov. 9, he signed a letter of intent to play for the Hurricanes.
"I really liked everything about the Miami team and the coaches, and they have a great sports marketing department where I can pursue my major," Nowak explained.
It also doesn't hurt that he has been promised a scholarship worth more than $18,000 per year. He is the latest among more than 30 players recruited to play Division I baseball during Coach Fratto's tenure at Oakton.  
"Brandon has worked extremely hard for this great opportunity, and he deserves every bit of the recognition he is getting now," said Coach Fratto.
Nowak, the son of John and Donna Nowak, attended Notre Dame High School in Niles, where he played for coach Nelson Gord. During his senior year, Nowak's family was rocked by tragedy when his mother suddenly passed away.
"I know she would be proud of me," Nowak said.
Nowak pitched his way to an 8-1 record for the Owls last season, earning First Team All-Illinois Skyway Collegiate Conference and First Team All-Region honors in the process. This coming spring he will play his final season for the Owls before moving down to the warmer weather of Coral Gables.
"Coming to Oakton was a great decision for me. It has helped me develop over this past year and has allowed me to accomplish my dream, which was to play Division I baseball," said Nowak.