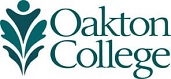 Veronda Carey
Drama Queen
When she's not on stage, Veronda Carey acts up with her speech and theater students.
As long as I can remember, I've been teaching speech and theater classes, but theater is part of my DNA. When I was little, I conducted interviews on my tape recorder, playing all the characters myself. That passion followed me to high school where I began honing my craft. Since then, I've performed at the American Theater Company, Circle Theatre, Remy Bumppo Theater Company, Southside Theater Company, and Steppenwolf.
In my spare time, I co-founded the Collective Theatre Company – an organization that specializes in developing young talent – with a group with friends I've known most of my life. We're all passionate about acting, and launching the company was an incredible experience. Nelsan Ellis, who plays Lafayette in HBO's True Blood, directed one of our first productions.
My students can tell right away that I'm an actress. When I teach, I'm passionate and animated – engaging the class and propelling them into the activities for the day. What's important for me is to help my students understand the power that comes with mastering acting and speaking skills.

Veronda Carey
Assistant Professor of Speech and Theater