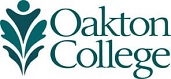 Get Microsoft Office Certified with Free Exam Vouchers from Oakton
(Aug. 1, 2017) Now's the time to enhance business skills to climb the corporate ladder while saving money in the process. Oakton Community College is offering free vouchers to take Microsoft Office Specialist (MOS) certification exams to students who successfully complete a range of computer application for business (CAB) courses.
"MOS certification validates a job candidate or employee's Microsoft Office skills and abilities, and Oakton is pleased to offer a full complement of courses that provide job seekers the skills employers want and allow them to differentiate themselves in the job market," says Doris Gronseth, coordinator, Computer Applications for Business. "We are grateful to the Oakton Educational Foundation for funding the free voucher program, which eliminates a barrier to this certification."
MOS 2016 certifications demonstrate increased knowledge, efficiency and productivity, elevating professional value and potential career advancement. Pass four MOS 2016 exams from one of three different tracks to earn MOS 2016 master certification.
"Earning MOS certification gives students an edge up in preparing for the next step in their life, including college and career," says Bob Whelan, president and CEO of Pearson VUE.
Getting the free voucher is easy. Register for at least one of the following courses offered online or at the college's Des Plaines (1600 E. Golf Road) or Skokie (7701 N. Lincoln Ave.) campuses:
CAB104 - Skill Building and Formatting
CAB125 - Word Processing Using Word
CAB130 - Presentation Software Using PowerPoint
CAB135 - Electronic Spreadsheeting Using Excel
CAB140 - Database Application Using Access
CAB225 - Advanced Word Processing and Publishing
CAB235 - Advanced Spreadsheeting Using Excel
Complete each registered course with a score of 70 percent or higher and earn a free voucher worth $75 per class to take a Microsoft Office certification exam. The exam can be taken onsite at the Testing Center, located at Oakton's Des Plaines campus, Room 2408.
Because the courses provide instruction that leads to industry-recognized certification, classes tend to form quickly. Fall courses begin as soon as Monday, Aug. 14. CAB 104 and CAB 225 are offered in the spring semester only.
For more information, contact Gronseth at 847.376.7055 or dgronset@oakton.edu.