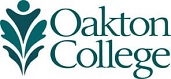 Battista Named Oakton Associate Vice President and Dean
(Nov. 16, 2018) The Board of Trustees of Oakton Community College Tuesday evening affirmed the appointment of Marc Battista as the college's associate vice president for workforce education/dean of business and career programs, effective Monday, Jan. 7, 2019. Battista is currently dean, sustainability, business and career technologies at Elgin Community College.
At Oakton, Battista will be responsible for long- and short-term planning and implementation for the adult education, business and career programs, as well as continuing education and workforce development credit and noncredit areas of the college. As leader of the division, he will also be responsible for ensuring the quality and relevance of the academic programs and services.
"Marc is uniquely qualified for this job, given his experience in career and technical education and adult education," says Vice President for Academic Affairs Ileo N. Lott, Ed.D. "My expectation is that he will immediately leverage his ability to work collaboratively with our faculty and external partners."
Battista served in Elgin's Division of Sustainability, Business and Career Technologies as dean, interim dean and associate dean since January 2016, overseeing academic programs that include business and office careers, hospitality professions, transportation careers, public service professions and industrial technologies.
"I am thrilled to be joining the Oakton team and especially excited to be part of the workforce education and career programs team to assure that all students have the opportunity to earn meaningful credentials that will lead to immediate and long-term employability for years to come." Battista says.
Prior to his service at Elgin, Battista spent nearly four years at City Colleges of Chicago (2012-16), where he was responsible for the management of the transitions team, working closely with each city college to assure they had increased the number of students who transitioned from upper ESL (English as a second language) to HSE (high school equivalency) levels into credit bearing classes.
Battista was assistant director of ESL at Triton College after spending three years at Kaplan International English as an academic manager and ELL (English language learner) faculty member. He also was an ESL instructor at Harry S. Truman College (City Colleges of Chicago) and spent two years teaching English to nonnative speakers at Chonnam National University in Gwangju, South Korea.
Battista is a member of ACTE (Association for Career and Technical Education) and IACEA (Illinois Adult and Continuing Educators Association).
He earned his master's degree in TESOL (Teaching English to Speakers of Other Languages), applied linguistics, from the University of Illinois at Chicago and his B.B.A. with an emphasis in marketing from Loyola University Chicago. Battista is currently working on a doctorate in education policy, organization, and leadership from the University of Illinois at Urbana-Champaign.