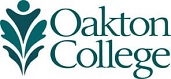 Marguerite Solari
Embracing Three Cultures
Welcome! Bienvenue! ¡Bienvenido! Marguerite Solari greets students in three languages.
"When I came to Oakton, I brought my bicultural background and travel experiences – both define who I am," explains Marguerite Solari, chair of modern languages. Fluent in French and Spanish, she was born in France but reared in South America. Childhood travels with her father, a professional musician, sparked a lifelong passion for discovering the world. Solari has journeyed from the Andes to the Caribbean, from Madrid to Seville, and from Paris to Provence – and has worked in French- and Spanish-speaking countries.
As a young adult, Solari returned to France and earned two bachelor's degrees – one in Spanish and one in French – as well as a master's degree and doctorate in Latin American literature. She joined Oakton in 1986 as a volunteer tutor, and by 1990 was a full-time faculty member teaching French and Spanish.
"Our world is shrinking, and a global perspective is increasingly important," notes Solari. "That's why I encourage my students to expand their own horizons by learning another language. Regardless of their area of study, they can gain a broader understanding of the world and other cultures – and a competitive edge in the job market."
Solari stepped into her role as chair in 2000, and today puts her bicultural experience to work overseeing a department that offers 13 languages taught in large part by native speakers – quite unusual for a community college. "I often run into colleagues from other institutions who are amazed at the breadth and depth of our courses," she notes proudly. "Most recently, we added Arabic, Hindi, and Urdu to the list! The only trouble with learning another language here at Oakton is choosing which one."
Marguerite Solari, Modern Languages Chair