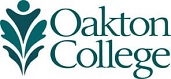 Oakton to Blaze Trail in Community College Health Care Curriculum with Medical Cannabis Program
(March 21, 2019) Oakton Community College's Board of Trustees authorized the college to pioneer new innovative health care certificate programs in medical cannabis, among others, at its March 19 meeting. Two new health care certificates—cannabis dispensary and patient care specialist and perioperative nursing—were authorized. A third program, cancer registry management, was authorized in February.
"These new programs provide the academic training and credentials to help students break into, and advance health care careers," says Vice President for Academic Affairs Ileo N. Lott. "Oakton continues to innovate to meet expanding workforce needs of our region." 
The new health care areas of study are responsive to emerging trends in health care and are reflective of collaboration with the college's various health care advisory committees.
The cannabis dispensary and patient care specialist certificate will be offered beginning fall 2019 pending approval from the Illinois Community College Board (ICCB). In alignment with state and federal laws that regulate cannabis distribution to clients, the certificate is the first college-credit career certificate for the fast-growing medical cannabis industry offered by a community college, providing training for entry-level employment in the medical cannabis health field as well as continued professional development and training for incumbent dispensary professionals who require continuing education.
"This is timely and relevant," says Ruth Williams, dean of curriculum and instruction. "With the passing of the Compassionate Use of Medical Cannabis Pilot Program Act and the Opioid Pilot Program allowing use of medical cannabis as an alternate pain management solution to opioids, there is increasing value in academic programs from accredited institutions that provide education and training to serve patients who elect to use medical cannabis."
The 26-credit-hour cancer registry management certificate is an advanced certificate intended to prepare individuals who have at least 60 college credits hours, an associate degree or higher, a Registered Health Information Technical (RHIT) credential, and/or a Register Health Information Administrator (RHIA) credential for an exciting career in cancer registry management. Graduates of this limited enrollment program qualify to take the national Certified Tumor Registrar exam given by the National Cancer Registrar Association. The Cancer Registry Management program, to be offered beginning fall 2019, has provisional accreditation by National Cancer Registrars Association (NCRA).
"Oakton's cancer registry certificate prepares students to receive the nationally-recognized NCRA credential, sought after for the recruitment and retention of registry personnel. Oakton will be the first community college in the state to offer this specialized credential," says May Alimboyoguen, assistant dean of health careers, noting there are only 10 other similar programs in the nation.
The 3-credit-hour perioperative nursing certificate, offered beginning summer 2019, provides individuals with the fundamental knowledge and skills required to provide safe, patient-centered care in the operating environment.
Each new area of study must have ICCB approval before accepting student enrollments.