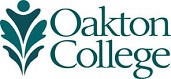 Summer 2017

FALL REGISTRATION
Ongoing through first class meeting


Seven- and Eight-week Summer Sessions
June 5
Summer 2017 eight-week session classes begin
June 5
Three-week interim grades due
June 12
Summer 2017 seven-week session classes begin

June 12
Four-week first summer interim faculty grading due
June 15
Last day to submit proof of residency, business service agreements and chargebacks/joint agreements
June 22
Last day to drop and have course dropped from record
June 22
Last day to change to Audit
June 29
Last day for filing Graduation Petitions
July 4
Independence Day holiday College closed.

July 5
Last day to withdraw with a "W" (no withdrawals after mid-term). Students will receive a grade in all courses in which they are enrolled after July 5.
July 20
Incomplete (I) grades from spring 2017 semester for which faculty have not submitted final grades will become an "F" after this date.*
July 27
Classes end
July 31
Grades due
July 31
Second summer interim classes begin
August 18
Second summer interim classes end
August 22
Second summer interim faculty grading due
*Students must make arrangements with individual faculty members regarding deadlines to submit required work for incomplete (I) grades.