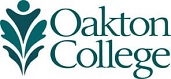 Costs & Financial Aid
A great education offers the world's best return on investment. Not only does a college degree significantly increase your earning potential, it also pays off throughout your life by enhancing your skills, enriching your personal life, and expanding your perspective.
And taking classes from Oakton Community College is an especially affordable investment. Our tuition and fees are remarkably competitive. The College offers an optional payment plan in addition to several forms of financial assistance, including grants, loans, and scholarships.
To apply for financial assistance, start at fafsa.ed.gov. If you have questions, please use the "Ask Us" feature on this page or contact us. We look forward to helping you make a great investment in your future. 
IMPORTANT DATES
FALL REGISTRATION
May 6 through first class meeting
August 16
Faculty return for fall semester.
August 23
Fall semester classes begin.
August 30
Last day to submit proof of residency, business service agreements and chargebacks/joint agreements.
September 6
Labor Day holiday. College closed.
September 20
Last day to withdraw from 16-week courses and have course dropped from record* (See
Withdrawal From Classes
for more information.)
September 20
Last day to change to audit for 16-week courses.*
September 24
Last day for filing Graduation Petitions.
September 27
Incomplete (I) grades from summer 2021 semester for which faculty have not submitted final grades will become an "F" after this date.**
October 25
Last day to withdraw with a "W" from 16-week courses; Students will receive a grade in all courses in which they are enrolled after Oct. 25.
October 27
College Learning Day (No daytime classes.)
November 11
Veterans Day holiday. College closed.
November 15 - 17
November 18
General registration opens for spring 2022 semester.
November 25, 26
Thanksgiving Recess. College closed.
November 27, 28
Thanksgiving Recess. No classes. College open.
(Most offices closed.)
December 14, 15
Evaluation Days***
December 15
Last day of student attendance
December 20
Winterim classes begin
December 20
Grading Day
December 21
Grades due
December 24 - January 1
College closed
*Consult the Enrollment Center for deadlines on classes meeting less than 16 weeks.
**Students must make arrangements with individual faculty members regarding deadlines to submit required work for incomplete (I) grades.
***Two days to be used for instruction, final student evaluations or culminating course activities. Classes not scheduled to meet on these days and classes which do not meet for the duration of a semester will ordinarily use the last class session(s) for instruction, final student evaluations or culminating course activities.