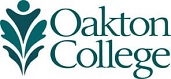 Achieving the Dream
The student experience at Oakton Community College is a comprehensive, success-focused approach to providing all students onboarding, as well as ongoing support toward completion and transfer. The college's goal is to provide students an instructional experience that is reflective of the overall learning objectives of the college, preparing them for completion, continued educational pursuits, life pursuits, and employment.
Membership in Achieving the Dream, a comprehensive non-governmental reform movement for student success, is key to the work being done in this regard. Its network of more than 220 higher education institutions, 100 coaches and advisors, and numerous investors and partners working throughout 39 states and the District of Columbia help more than 4 million community college students have a better chance of realizing greater economic opportunity and achieving their dreams.
Oakton's work with Achieving the Dream continues to evolve. The structure of the Student Success Team now includes active membership of the President and co-leadership from both the Vice President of Academic Affairs and Vice President of Student Affairs. The team continues to include important faculty and staff who are committed to a sustained effort for the important work necessary to transform Oakton and increase student success outcomes.
The emergence of "Success Matters," the college's 2018-2022 Strategic Plan, anchored by four strategic commitments--along with a revision of the Oakton Mission, Vision, and Values--have played a critical role in how the Student Success Team will continue to evolve its vision and align actions that will be supported by institutional resources.