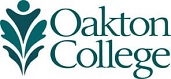 Bookstore
Spring textbooks are now on sale by appointment only. Reserve your appointment using our online form.
Oakton operates bookstores at both the Des Plaines and Skokie campuses. Whether you need books, equipment, or personal items, you'll find what you need.
Des Plaines
Room 1160 • 847.635.1680
Skokie
Room A130 • 847.635.1421
Hours:

Summer Hours:
Des Plaines
Monday - Thursday 7:45 a.m. - 5:00 p.m.
Skokie 
Monday - Thursday 7:45 a.m. - 4:00 p.m.
Closed:
May 30th - Memorial Day
June 20th - Juneteenth (observed)
June 27th, 28th, & 29th
July 4th - Independence Day
Regular Hours:
Mon.-Thurs.: 7:45 a.m. - 7 p.m.
Fri.: 7:45 a.m. - 4 p.m.

Please make an appointment using our online form.
Sell Your Books
Get Cash
Online Buyback is Easy!
   Step 1: Create a quote!
   Step 2: Ship books for free!
   Step 3: Get money back!
Products & Services
Text and Trade Books
The Bookstore stocks all required and optional textbooks.  It also rents a limited list of textbooks each semester. Our tradebooks selection includes a variety of dictionaries, thesauri, study aids such as bar charts.
Paper Supplies
The bookstore carries a wide selection of wirebound notebooks, loose leaf paper, and paper for art and photography.
Writing Instruments
The store stocks a variety of pencils, pens, and markers.
Oakton Logo Items
Many of our items – from t-shirts and sweatshirts to pens, notebooks, and mugs – carry the Oakton logo.
Greeting Cards
The bookstore sells greeting cards by Legacy.
Gifts
A wide variety of gifts and frames are for sale. The Bookstore also carries seasonal gifts.
Candy and Snacks
Candy bars, cookies, and crackers are available for purchase. In addition, the RHC Bookstore has a selection of beverages.
Postage Stamps
Both Bookstores sell stamps in books of 20, limit one per customer.
Payment Options
Cash, check, Mastercard, Visa, and Discover are accepted at both bookstores. Telecheck is used to process all checks. A State driver's license or State ID is required to write a check.