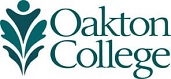 des plaines, skokie
Travel the globe without leaving your seat through fascinating, highly rated films that showcase the wide range of languages offered by the college!
Des Plaines
Engineering at Argonne's Advanced Photon Source. Presented by Oakton alumnus Curt Preissner, Ph.D.
Skokie
Presented by Sarah Cushman, Director of the Holocaust Educational Foundation, Northwestern University.
des plaines, skokie
A Business Book Author Series event featuring Randy Hlavac.
Des Plaines
Of Mice, Men, and Monkeys: Using a comparative approach to understand the human gut microbiome.
Des Plaines
This 1977 winner of the Pulitzer Prize for Drama follows three cancer patients who dwell in separate cottages on a hospital's grounds.
Skokie
Learn about Oakton's health career programs and meet with faculty to discuss course requirements and industry trends.
Des Plaines
Meet representatives from LGBTQIA-friendly colleges and attend free workshops. Sponsored by Oakton's Career and Transfer Center, the Oakton Pride Club, Women's and Gender Studies.
Des Plaines
Enjoy an extraordinary concert experience and get your tickets early for this annual favorite!
Des Plaines
Winner of the 1984 Pulitzer Prize, this comedy by David Mamet is about small-time, cutthroat real estate salesmen.
Des Plaines
Get involved in your health and wellness by participating in this popular, annual event. Registration is required.