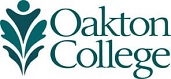 Des Plaines
Join us for the annual benefit performance of the Chicago Bar Association's Bar Revue. A wine and dessert reception follows the performance.
des plaines, skokie
Topics include legal and compliance training on state and local regulations including zoning and reporting, cannabis industry best practices and other services needed to operate a cannabis business.
Des Plaines
Author of "From Miniskirt to Hijab: A Girl in Revolutionary Iran." A Chicago Writers Series event.
Des Plaines
The Lasting Impact of Early Connections: Recognizing the Value of your Work with Children, Families, and the Profession
Des Plaines
An evening of classical gems under the direction of Daniel Golden and Alexa Muhly.
Skokie
A Chicago Writers Series event featuring Natalie Moore, author of "The South Side: A Portrait of Chicago and American Segregation."
Des Plaines
Join us for this family-friendly fest marking the closing ceremony of our golden 50th anniversary.