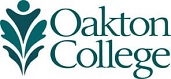 Des Plaines
ATTENTION: Due to the forecasted weather, the event has been cancelled. We hope to host this type of event some time in the spring semester. Questions? Email us at cab@oakton.edu.
Des Plaines
Shubh Deepavali! Enjoy a safe Diwali celebration with fun, food, fashion and friends!
Off Campus
The Center for Organizing Minority Programs to Advance Student Success (COMPASS) and Computer Science Department invite the community to the ""Women in Tech"" panel discussion.
des plaines, skokie
The altar will be on display at the Des Plaines campus on Monday November 1 and Tuesday November 2 at the Skokie campus.
des plaines, skokie
Join us for the 2021 National First Gen College Student Week! Sponsored by the Oakton Educational Foundation.
Off Campus
The Center for Campus Inclusion and Diversity (CCID) invites you to participate in LGBTQIA+ History Month Programs 2021
Off Campus
Learn to navigate the state's licensing process and move closer to beginning a career in the emerging cannabis industry. These workshops are for those interested in pursuing future Illinois cannabis business licenses, as well as those who submitted applications in prior rounds and want to strengthen their application for the next opportunity to apply for an Illinois cannabis business license.
Off Campus
Women and girls have always faced tremendous obstacles, whether it be sexual harassment, violence, inequality or workplace discrimination, and instead of following the fairytale script of waiting to be saved, we have been instrumental in saving ourselves, our families, our communities, and our world.
Off Campus
In contemporary historiography, Ilse Koch has earned many labels for her bestial cruelty and sadistic ways with camp prisoners, including "the evilest woman ever," especially for her role in human skinning.
Des Plaines
To schedule an appointment or for further information about this internationally acclaimed group, contact Glenna Sprague at gsprague@oakton.edu or 847.635.1905.
Off Campus
Are you ready to set big goals for your future? We have your back. Join us at the Oakton Virtual Open House on Tuesday, November 9 at 5 p.m.
Off Campus
Oakton brings some of the world's great guitarists to our virtual campus for a month of free online workshops to hone your skills.
Off Campus
With the Evanston Public Library and Oakton Community College Free Six-Month Training Program.