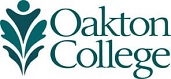 Des Plaines
Students interested in pursuing a career in nursing, basic nurse assistant, medical assistant, physical therapist assistant, health information technology, medical lab technology, or pharmacology are invited to attend a free information session.
Des Plaines
This special exhibit presents the history of Oakton in documents, photos, and videos.
Des Plaines
Fashioning the Self: You Are What You Wear? A juried exhibition of art by women. Submission deadline is Tuesday, July 30.
Des Plaines
Now celebrating its 11th year, Play On features original one-act plays and story-telling monologues penned by Midwest community college students.
Off Campus
Put on your thinking caps and join us for a night of fun and friendly competition, as we look back on the last 50 years. Trivia questions will include general and Oakton-specific topics. Open to alumni, friends and family, and the community.
Skokie
A talk with Deborah Leonard sponsored by the Jewish Studies program at Oakton.