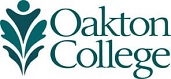 Student Life and Campus Inclusion
There's more to college life than attending classes and studying for exams. It's also important to meet new people, explore your interests through clubs and other activities, or take part in an exciting program to sharpen your leadership skills. That's why Oakton Community College offers an extraordinarily rich array of opportunities to stay active, healthy, and engaged. Find out more at the Office of Student Life and Campus Inclusion.
Our mission is the center of student engagement! We actively contribute by offering programs and services that provide critical learning opportunities to enhance the co-curricular experience. We aspire to cultivate students' personal and professional growth while making a positive impact in the college and the community.
Office Contact Information
Room 1530 • Des Plaines • 847.635.1699
Room A130 • Skokie • 847.635.1443
Announcements
Learn while you earn. Work part-time in a high-demand field, earning a salary, while also being paid to complete a certificate or degree.
Make your work hours count while building a professional résumé or portfolio. Internships are available in almost every major.