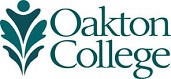 Top 10 of 2015: Gloria Liu among 100 Inspiring Women of STEM (4)
National recognition for Gloria Liu and Oakton Community College's STEM (Science, Technology, Engineering, and Mathematics) programs is No. 3 among the top 10 Oakton stories for 2015. 
Liu, coordinator for the Center for Promoting STEM, was honored with INSIGHT Into Diversity magazine's 100 Inspiring Women in STEM Award in the magazine's Aug. 24 issue.
Since 2007, Liu has offered support and mentoring while facilitating field trips, guest lectures and more to expose Oakton students to the breadth of careers in STEM fields and to build their confidence. She originally joined the college in 1997 as a learning specialist overseeing math and science tutoring.
Oakton's STEM Club allows students the chance to investigate math and science fields and participate in an annual state-wide math competition. STEM students made history in 2014 when they created a robot that finished seventh in a NASA Robotic Mining Competition.
More students than ever before are pursuing careers in STEM fields. Oakton offers academic programs in computer information systems, computer networking systems, electronics and computer technology, manufacturing technology, engineering, and science and health programs that include biology and physics as well as nursing and physical therapist assistant programs. The college even offers a certificate in nanotechnology.