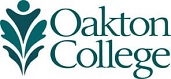 Jay Cohen
Someone to Count On
As a child, Jay Cohen loved numbers. Now he's instilling his passion for figures in his students as an award-winning accounting professor.
I've always been fascinated by numbers. When I was little, I would play with adding machines and calculators. I loved looking at calendars and seeing patterns of numbers. When I was in high school, I could balance a checkbook and started taking accounting courses. I knew from an early age that accounting was my calling in life.
I got bit by the teaching bug when I was a grad assistant working on my master's degree in accounting. However, I didn't start teaching full time until 1991. I worked in the corporate world for years, but found myself wanting something more.
I love the personal atmosphere of a classroom. There are two levels of teaching I find rewarding. I enjoy it when students are able to understand complex accounting concepts. I also find it gratifying to meet individually with students whose lives are in transition and discuss their different career path options.
While I've been honored by Oakton, the Illinois Community College Trustees Association, and the Illinois CPA Society for excellence in teaching, I'm not in this profession for awards. I love what I do and my goal is to engage my students and help them succeed.


Jay Cohen, CPA
Professor and Chair of Accounting