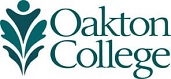 Oakton Foundation Donor & Scholar Brunch Celebrates Students and Donors
(Nov. 22, 2017) – Approximately 400 guests, including more than 300 scholarship recipients and 60 donors, attended the Oakton Educational Foundation Donor & Scholar Recognition Brunch in early November at Oakton Community College's Des Plaines campus.
At the brunch, Oakton President Joianne Smith recognized the following 10 new scholarships awarded for the 2017-2018 academic year:
The Niles Township Government Scholarships, established by the Niles Township Trustees, support 13 graduates from Niles North and Niles West High Schools who demonstrate financial need and enroll at Oakton immediately after graduation.
The Eugene and Phyllis Goldman Environmental Sustainability Scholarship, established by Eugene and Phyllis Goldman, supports a student enrolled in Oakton's new Environmental Studies Concentration.
The Anne and Mead Montgomery Achievement Scholarships, created by Anne and Mead Montgomery, provide scholarship opportunities to male high school graduate students who are preparing to enter the workforce after Oakton, or a male student returning to school to upgrade his skills to successfully return to the workforce.
The Dedicated to D219 Students Scholarships, created by the Education Foundation Supporting the Students of Niles Township and provide scholarship opportunities for graduates of Niles North and Niles West who demonstrate financial need.
The Janice B. Footlik Scholarship, created by Foundation President's Advisory Council member Jan Footlik, supports students enrolling in continuing education courses in the healthcare field.
The Robin Vivona Memorial Scholarship, established by Laurie Leibowitz, Allison Vadopalas and friends of Robin Vivona, a former manager of Career Services at Oakton.
The Malgorzata Ryndak Nursing Scholarship, established by Oakton nursing alumna Malgorzata Ryndak, provides support for a nursing student who is also a single mother.
The Sal Peri Memorial Scholarship, established by Jerry and Bobbie Horwitz, long-time friends of former foundation director Sal Peri and his daughter, Kim Lindenmeyer.
The Harry and Lila Tankus Scholarship, created by Jerry and Bobbie Horwitz in honor of Oakton Foundation Director Harry Tankus and his wife, Lila.
The Respect In-Home Scholarship, established by Bruce Masterson and Respect Care, Inc., supports students enrolled in Oakton's Basic Nurse Assistant Training and Nursing program.
"The investment our donors are making in our students is paying off in terms of student outcomes," Smith said, noting a rise in student persistence rates to 50 percent this year. "Foundation support is critical and often is the difference for a student continuing on their degree path. Thank you for empowering our students to transform their lives at Oakton."
Oakton alumnus Ammar Elmajdoub delivered an emotional keynote speech. Now a researcher at the U.S. Army Engineer Research and Development Center, Elmajdoub told the audience how his Oakton scholarship changed his life, helping him pay tuition and save for his first car, which allowed him to trim a daily hour-and-a-half commute and get a job while still focusing on school.
"This was the first time in many years that this event was hosted on campus and on a Saturday morning, and the turnout was remarkable," said Elena Couto, senior manager, development and alumni relations. "The morning was an exhilarating and touching celebration of those who give meaning to the work of the foundation. We are inspired by the hard work and dedication of our students and are grateful to our donors for their passion for student success and generosity that never fails to humble us."
The Oakton Educational Foundation is a 501(c)(3) tax-exempt, public charity established in 1977 to provide funding and resources for Oakton that are not available through normal government and tax resources. The foundation begins its annual appeal on #GivingTuesday, Nov. 28. Donations can be made at www.oakton.edu/giving.