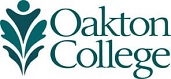 Angel Pearson
From Homeless to Hopeful
Angel Pearson has defied the odds through determination, courage, and a commitment to a brighter future – not just for herself but for those who follow in her footsteps.
Angel Pearson grew up in a family that valued education. Her grandmother, who cared for her, provided encouragement for Pearson to study hard. "She gave me treats for academic achievements and took me to eat somewhere special after I showed her my report card," Pearson recalls.
When her grandmother passed away just before Pearson graduated from middle school, her life took a dark turn. Without a caregiver, Pearson found herself being shuffled in and out of shelters and foster homes. Despite her efforts, staying in school became more and more difficult. By the time she was a young adult, Pearson was homeless – and a single parent.
Luckily, she and her infant son, Jaylonnie, found shelter at Connections for the Homeless, an Evanston-based non-profit, that also helped her enroll in Oakton's GED program. She went on to take advantage of the College's 16-week Basic Nurse Assistant Training (BNAT) program, passing the State Competency Exam and obtaining her Certified Nursing Assistant (CNA) license. Now she is completing prerequisites for the nursing program with hopes of earning her bachelor of science in nursing. 
Although course work keeps Pearson busy, she still finds time to help other BNAT and GED students. "So many people invested in me and pushed me along the way. Now it's my turn to give back," she explains. "I tell everyone I mentor that it doesn't matter where you come from. What matters is where you're headed."