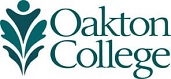 Circle Drive Entrance closure begins March 5
Beginning Thursday March 5, the Circle Drive entrance at the Des Plaines campus will be closed for renovation. Construction is anticipated to be complete in June.

While this work is underway, traffic including the PACE bus will use Entrance #5—the farthest west entry.

Key features of the project include increased turnaround space for buses and increased pickup and drop-off space.