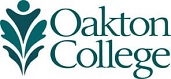 Jamie Petersen
Gift giver
Jamie Petersen doesn't wear a red suit or live at the North Pole. However, in her role as Manager of Student Financial Assistance, she occasionally gets to play Santa Claus.
One of the best things about my job in the Office of Student Financial Assistance is being part of a Scholarship Committee that reviews all the applicants and then selects the winners. I love seeing the faces of the recipients and seeing how grateful they are when they hear the good news. Many times students will come up to me in the hallway and thank me. It's rewarding when people are so appreciative. I'll even get thank-you cards from applicants.
I started in financial aid as an intern in 2003 and a year later I was hired full time. When I started as an intern, I was responsible for helping students complete financial aid applications. I just kept learning by talking with students. Now I have to complete annual training to stay on top of all the rule changes involved with financial aid.
Originally, I wanted to be a high school French teacher, but I realized I wanted to work in a higher education setting. I have my master's degree in higher education. In addition to my full-time job, I'm working on earning a doctorate in education. My parents were both teachers so I feel right at home working in education.

Jamie Petersen
Manager of Student Financial Assistance