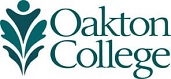 Strategic Plan and Initiatives
Since Oakton opened its doors nearly five decades ago, employees have worked to help students change their lives. Building on the earlier work of "Change Matters," the 2008-2012 strategic plan, and "Connecting What Matters," the 2013-2017 strategic plan, Oakton is now guided by "Success Matters," the 2018-2022 plan, which is focused on improving student outcomes.
Approved by the Board of Trustees in March 2017, "Success Matters" affirms an invigorated commitment to students, as Oakton adopts new strategies for ensuring their learning, persistence and attainment. The plan includes four overarching commitments:
Equity Matters
Teaching and Learning Matter
Community Matters
Planning Matters
Students enroll at Oakton with the goal of building a better life for themselves and their families, and to make a positive impact on their community. To reach their successful outcome—a degree or certificate conferred, credits transferred, or a career improved—every student needs personal attention and effective support from outstanding instructors, a great college, and a caring community. "Success Matters" is Oakton's roadmap to that goal.
Current and Past Strategic Plans
Committee Members
Mariem Abdelrahim, Student
Katie Anastasiadis, Specialist, Accessibility
Kelly Iwanaga Becker, Chair, Assistant Vice President of Institutional Effectiveness and Strategic Planning
Donovan Braud, Professor of English
Stephen Butera, Sr. Manager of Media Relations & Communications
Donna Dickson, Professor of Basic Nurse Assistant Training
Jeffrey Gossrow, Budget and Analysis Manager
Julia Gray, Web Services & Skokie Technology Services Manager Information Technology
Michael Kristiansen, Professor of Modern Languages
Ileo Lott, Vice President of Academic Affairs
Paula Luszcz, Professor of Early Childhood Education
Maryann Nedorost, Associate Professor of Physical Therapy Assistant
Akash Patel, Student
Juletta Patrick, Assistant Vice President, Student Affairs/Dean of Access, Equity, and Diversity
Micah Shaw-Rutschman, Lecturer
Aleda Thompson, Administrative Assistant, Office of Research and Planning
Jillian Verstrate, Student Academic Records Coordinator
Unless otherwise noted, all files are in PDF format.