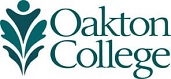 Facilities Master Plan Update
The Facilities Master Plan for 2017-2022 reviews current facilities conditions and assesses the built environment needs of the college for the present and well into the future. The guiding principles of the plan are to be student-centered, to support student learning and instruction, be financially responsible, be environmentally sustainable, and to create environments that are flexible and adaptable with a sense of place that is welcoming and inviting. Renovations should embrace advanced technology and address deferred maintenance needs at both campuses. The plan is guided by the Vision, Mission and Values of Oakton Community College and has been developed in accordance with the Illinois Community College Board, which requires all community colleges to update their campus master plan every five years.
Guided by the Master Plan Steering Committee, Student Government Association, and the architectural team, updating the master plan was a collaborative, college-wide effort. A campus utilization study helped inform decision making with pertinent data regarding the current use of facilities.
Steering committee meetings began Sept. 22, 2016, and the Master Plan was published at the end of 2017. The board approved the plan based on two presentations that year, one in May and one in June. Renovations proposed by the plan are expected to continue over the next five years.