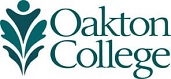 Office of Access, Equity, and Diversity
One of the three overarching goals of the Oakton Community College strategic plan, Success Matters, is that "Community Matters". This office partners with faculty, staff, and students to fulfill the access and equity goals and mission of the College.
The OAED does this by creating an open and accepting climate, using research and assessment to inform our practice, supporting the retention and success of our students, and being a transparent steward of the College's assets and stakeholder interests. The primary areas through which we serve include:
Follow any of the links to learn more about the services and staff in those areas. This office also works with the Anti-Racism Team, the Human Resources department, and many of the faculty and college departments in this important work.
Please visit this site regularly to see what access, equity, and inclusion events and programs are coming up at Oakton!