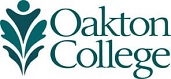 Anti-Racism Team
The Anti-Racism Team comprises a racially diverse group of faculty, staff, and administrators who are committed to organizing and implementing institutional transformation for the benefit of all members of the Oakton community.
Mission Statement
The Anti-Racism Team's mission statement mirrors that of the College:
We are the Community's College
We are an inclusive, anti-racist, multicultural educational institution that recognizes the destructive effects of racism on all members of our community.
We commit to restoring full participation and shared power of the entire community and being accountable to the people and communities we serve.
We are a Community of Learners
We reject all forms of bias.
We are dedicated to teaching an anti-racist, anti-bias curriculum.
We implement anti-racist, anti-bias structures, policies, and practices that maximize the potential of our constituents.
We are a Changing Community
We imagine a future without systemic racism that empowers all members of our community to use their creativity in an inclusive, anti-racist, and anti-oppressive environment.

Initiatives
The Anti-Racism Team's initiatives include:
Shaping awareness of systemic racism within the institution and analyzing the specific barriers to change;
Fostering a College-wide commitment to dismantle institutional racism and establish an anti-racist purpose;
Developing an action plan for dismantling the structures that perpetuate racism within the institution;
Developing cultural identities within the institution based on an anti-racist understanding;
Building new organizational structures that share decision-making powers.

Team Members
Suzi Ziegenhorn, Assistant Professor of Biology
Lynn Woodbury, Distinguished Professor of English
Katherine Schuster, Distinguished Professor of Education
Jean Neal, Facilities Coordinator
Gloria Liu, Center for Promoting STEM Coordinator
Michelle James, Professor of Student Development and Psychology
Tina Fakhrid-Deen, Assistant Professor of English
Maya Evans, Director of Research and Planning
Will Crawford, Professor of English
Sebastian Contreras, Jr., Dean of Student Success
Lyttleton Callender, Academic Advisor
Paul Boisvert, Professor of Mathematics
Robyn Bailey, Director of Operations and Administration

Ex Officio: Joianne Smith, President



For more information, please email antiracism@oakton.edu or contact a team member.