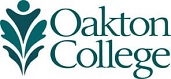 Caring Closet
Note: Due to COVID-19, the Caring Closet will be remote for the fall 2020 and spring 2021 semesters. For support and assistance during this time, email care@oakton.edu.
Addressing basic needs at Oakton Community College, one person at a time
The Caring Closet is a space where Oakton students can access nonperishable food and self-care items, such as soap and deodorant, at no cost to support their success in college. Oakton's Wellness Center care coordinator will provide resources and connections for students who express greater needs.. 
The need
Research shows that students who struggle with unmet basic needs are more likely to also struggle to succeed academically. A "basic needs" survey conducted at Oakton in 2018 revealed 31 percent of students reported low or very low food security. The Caring Closet emerged as a response to this challenge.
How it works
Students can access the Caring Closet in Room 1430 (Des Plaines) and Room A130 (Skokie) or by completing a 'shopping sheet' online (requires login). Individuals will be notified when their items are available to pick up at the designated time and location by showing their Oakton ID. All information will remain private.
Donate
Goods may be donated during regular hours of operation at either campus. Download a list of required items. Donations of requested food and personal hygiene items are accepted from 11 a.m. to 5 p.m., Monday - Thursday and 10 a.m. to noon, Friday at either campus.
Skokie: Office of Student Life and Campus Inclusion, Room A130
Des Plaines: Center for Campus Inclusion & Diversity, Room 1430
Financial donations to support the continued maintenance of the Caring Closet can be made through the Oakton Educational Foundation funds to support the continued maintenance of the Caring Closet.
Oakton values equity, diversity, responsibility, and compassion, and these values guide the Caring Closet.
The Caring Closet is a collaboration between the Office of Student Life, Center for Campus Inclusion and Diversity, Sustainability Center, and Wellness Center — engaging students and employees in its development.