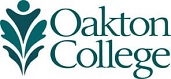 Construction
The Facilities department provides high quality facilities planning and construction services to foster safe, effective and inspiring physical environments that encourage successful teaching and learning. We are responsible for campus facilities planning, design and construction.
Review the 2017-2022 Facilities Master Plan.
For more information contact Richard Schwass, senior manager of campus facilities and construction, at 847.635.1783 or rschwass@oakton.edu.