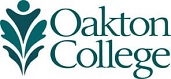 Grounds
As stewards of campus facilities, we strive for an attractive campus that creates a positive and lasting impression while preserving and enhancing the integrity of the natural landscape
The grounds staff aspire to the highest level of expertise. We maintain high standards of personal and professional conduct and provide the best services possible. We are responosible for the a variety of areas, including:
Road care
Landscaping
Maintenance of athletic fields
Trash removal
Removal of snow and ice on campus roads
Daily Service
Groundskeepers are available Monday - Friday, with limited weekend services available.
Office Hours: 8:30 a.m. - 5 p.m.
847.635.2617
For more information contact Johnnie Dattolo, grounds supervisor, at 847.635.2617 or jdattolo@oakton.edu.