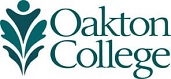 Housekeeping
The quality of the learning environment is an essential part of our students' success and retention. A warm, clean, and healthy environment allows our students, faculty, and staff the opportunity to focus on the academic well being of our student population. The environment we provide and maintain has a direct impact on the overall feel of the campuses; the physical representation of the campus culture, values, goals, and direction. Our goal is to maintain the overall quality of our campuses, while striving to find new, innovative, more efficient ways to increase the service we provide.

Daily Service
Custodians are scheduled 24 hours per day (Monday - Friday), with limited weekend service.
Office Hours 7:30 a.m. - 11 p.m.
847.635.1785 (Des Plaines)
847.635.1442 (Skokie)

For more information contact Anna Sowinska, housekeeping manager, 947.635.1779 or  asowinsk@oakton.edu.