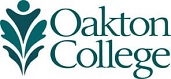 The Approval Process
Grants at Oakton are developed using a carefully planned approval process that allows all vested parties to know what is going on. The process is coordinated by the Grants Office.
The PDAF
After you talk with the Grants Office staff, complete the Grant Project Prospectus, and get the initial go-ahead on your concept, the Grants Office will help you complete the Proposal Development Approval form. This form is a brief synopsis of your proposal, and is presented to the President's Council. You need to obtain your Dean or Administrator's signature on this form.
The PDAF also must be signed by the Director of Grants. This allows us to coordinate with Oakton's Educational Foundation if a private funder is involved with the Grants Accounting staff to identify financial requirements, and with other College departments that may be involved.
President's Council
The PDAF, along with a Grant Proposal Evaluation form, is distributed to the President's Council for a final go-ahead. The evaluation form, completed by the Grants Office, rates the proposal on many factors, such as relevance to Oakton's strategic goals and priorities, previous experience with the funding source, rate of community college funding, the likelihood of sustaining the project once the grant funding has ended, and similar concerns.
This approval happens early in the proposal development process to keep everyone informed. It also prevents you from spending a great deal of time on a project that does not fit with Oakton's mission and goals, or that overlaps another project already in the works.
Once the President's Council has approved the project, the work of developing the proposal really begins!