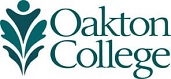 Finding Grant Funding
Where does one begin the search for grant funding? There's no magic to it — it's plain old research.
One good place to start is Grants.gov — the federal government's Web site for all federal grants. Grants.gov provides a search engine that allows you to enter keywords that pertain to your grant. It will present you with some potential grant programs at various federal agencies that may (or may not) work for your project. It's not perfect, but it's a good start.
Google and other Web site search engines also can help you locate funding sources. Make certain that you include the words "grant" and "higher education" in your searches, along with key subject words.
IRIS is the Illinois state data base that includes federal and state programs. It's run by the University of Illinois in Urbana-Champaign, and you can access it through Oakton's Library. Also check the State of Illinois Web site and the various state agencies at www.illinois.gov. It's not the easiest site to navigate, but persistence can pay off. Directly check the sites for the Illinois Community College Board, Illinois Board of Higher Education and Illinois State Board of Education.
Private and corporate foundations are another option. If you are familiar with a corporation that you think might have an interest in your project, search on the corporate Web site for "foundation" or "giving" or "community." Corporations and private foundations have strict requirements for what they will fund, and the Grants Office will confirm whether or not it's likely to be a fit.