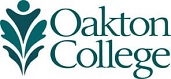 The First Steps
All grant funders want to know certain information about your project. Trying to answer these questions before you come to see us will make it easier to think of your project in terms of a grant proposal.
Here are some issues to keep in mind:
Why is your project needed? Whom will it benefit?
How does your project relate to the College's mission and strategic goals? What is the potential impact on the college?
What problem will your project solve? What are its overall goals and specific objectives?
What activities are involved in your project? What is the length of time you need to accomplish your goals and objectives?
What resources do you need to carry out your plan? Think in terms of cash, personnel, space, equipment, partners, technology.
How will you know if your project is successful? What kind of evaluation will you undertake?
How will you continue to fund your project after the grant ends?
The link below will provide you with a form you can use to answer these questions.
Grant Project Prospectus
The Grant Project Prospectus (download form) will provide the Grants Office, your Dean or Supervisor, and the Grants Team with an overview of what you hope to accomplish with your project. It also gives you a basis from which to build the final proposal.