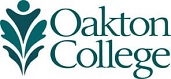 Retiree Benefits
Health
All retiree medical and dental benefits will be administered by the State of Illinois College Insurance Program (CIP).  Full-time staff employees who have worked the equivalent of 10 or more years of full-time service and faculty and administrators who retire between October 1, 2008 and June 30, 2012, and who are eligible to retire under SURS, will be reimbursed for the individual premium cost of the State of Illinois College Insurance Program for the retiree, less the average employee individual premium contribution for the College-sponsored HMO plans for that year.  The reimbursement will be made for a period of up to five years immediately following the effective date of retirement.
For questions or concerns regarding the College Insurance Program, contact SURS at 800-275-7877 or at www.surs.org.
Tuition Waiver
Emeritus faculty retiring during the 2008-2012 contract will be entitled to receive tuition waivers for nine credit hours taken in a academic year.
Retiring staff employees who had been regularly employed 25 hours or more are entitled to tuition waivers for six credit hours taken in an academic year.
E-mail
When an employee retires from Oakton, the College will continue to provide a standard account for full- and part-time staff, full-time faculty, and administrators. This service will be provided at the discretion of the College and is subject to termination at any time. The account will be removed from the employee mailing lists (everyone, staff, faculty, and administrators) and placed in a special "Retirees" mailing list.  The title on the account will be updated to reflect that the employee is retired.   Upon the retired employee's death, the account will be deleted.  Any accounts in this category that are not accessed for one year (as determined by an expired password and last login time) will be deleted.