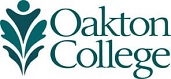 Application Process for Current Oakton Employees

Staff Positions
Access the Internal Application for Staff Position (available only on-campus) and submit to the Employment Specialist electronically or in hard copy.
The Employment Specialist will notify you when your application has been received and will let you know when to submit an online application.
On the date the position is available for online applications, select the I want to see what jobs are available at Oakton link from the Human Resources home page.
From there, select the position that interests you.
From the position description page, select Apply Now.
There you will establish a profile, answer a series of COREquisites (questions regarding your qualifications), and attach your supporting documents including a cover letter, resume and references.
After submitting your application package, you will receive a confirmation that the materials have been received.
You can log back in to your application to update or review at any time by visiting www.interviewexchange.com and entering the same e-mail address and password used during the initial application submission.
Faculty Positions
External Search
Applicants should click on the link current open positions to access the full job description and the button for the application. The posting details a description of the position, the attributes Oakton seeks, the minimum requirements needed, salary information, timelines associated with the search, and other instructions for candidates to complete their application files. 
Internal Search
For internal faculty searches, the College does not advertise the opening in print or electronic media. The Oakton Job Board posting provides specific instructions for internal candidates with respect to accessing the job posting and the online application. Listings are posted on the Web; however, employee-candidates must provide their personal Oakton Log-In and Password to start the application procedure.